Please note that this is a personal post.  There are a LOT of "I" sentences.  Thank you for being patient and indulgent.)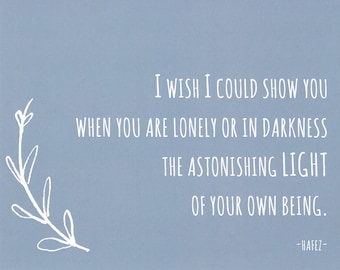 I am no saint. Not by a long shot. I drop the f bomb a lot. I am matter-of-fact about sex and the body itself. I doubt myself at least 30 times a day. I question everything. I argue. I lose my temper. I laugh at fart jokes.  I have been in dark places of both mind and soul and life has left some marks on me. And I can be publicly inappropriate at any given moment. It's a gift.
ALL THAT IS A GIFT.
Because of all this, I made a decision – using my free will – to practice kindness. To practice love. To practice acceptance.
Am I affiliated with any organized religion?  No. In fact, I tried very hard to stay away from religion and church. The experiences I did have at nearly every church – and I tried several for a while – were ones of disconnect and loneliness. Usually because of everything in the first paragraph. My clothes were not good enough. I was not baptized. I was too poor.  I was too fat. I was not willing to shut up and sit down and say the words like everyone else. So for a very long while, I shut out the Divine. Well, I tried.
But the thing about the Divine?  It will find you. Sometimes at your most broken. Sometimes when you talk to your child. Sometimes when you are sound asleep and get a giant leg cramp.
There was no "Whoops, I Found Jesus!" moment.  There were a thousand little things:
My Asperger's Syndrome making me see the world differently. The poetry of Hafiz.  The woman who needed help in the parking lot. The lesson of life with my dogs. Beautiful moments with my son.  My time as a mandated DCFS reporter. Meeting the best human being on Earth as a partner with whom to share this loop of the mortal coil.  The loss of my mother and grandfather. My time as a Unitarian Church secretary. The list goes on.
WHAT I WILL NOT DO:
I won't be evangelizing, recruiting or whacking people on the forehead to drive out whatever's ailing them.
I won't expect anyone to treat me differently or edit their language.
I won't pretend I have all the answers.
I won't judge you or label you.
WHAT I WILL DO:
I will engage in KINDNESS toward all living things.
I will practice fearlessness and faith.
I will offer practical help, hope and encouragement.
I will speak and act from a place of acceptance and understanding to the best of my ability.
WHAT NOW?
My dream, my vision and mission is to create a haven. An art school, an organic farm, a safe place. A place without labels. A place for anyone who wants to show up and discuss and learn and share and grow things and do good work. A place to nourish spirit and body.
I want to include the tangible:
Animals, chickens, art classes, honeybees, retreats, cooking classes, music, fellowship, community outreach, service projects, weddings, nature walks…
And the intangible:
Friendship, love, kindness, care, acceptance, sharing, listening, discussion, meditation…
In this second half of my life, after all searching and doubt and fear, I woke up in the perfect place within myself. I decided – with my free will – to become a minister.  I love and accept all those things about myself in the first paragraph. And I want to tip the balance of the world toward kindness.
And so it is.